Hi Everyone! Kiana here! I hope everyone had a terrific Thanksgiving holiday.  I was busy all week last week! It seems like the time just flew by. It was great to spend time with all of our family though. The last part of our weekend was spent getting ready for the Christmas season. We started a new tradition last year. We used to set up a "fake" tree but after 15 years of marriage it was not looking so good. We decided to give the real tree a try. We found a local tree farm to go to. You get to pick out and cut down your own tree. We had a really good time last year so we gave it a try again. I always worry that we will get the tree home and it will be way to big for our house.  It is so hard to tell when they are outside in the wide open! Luckily we did pretty good. Decorating definitely got me in the mood for the holiday season. So here are a few Sketchology sets that will hopefully will inspire you to scrap your holiday photos!
Sketchology: Trim The Tree
*images are linked*
Sketchology: Little Full, Lotta Sap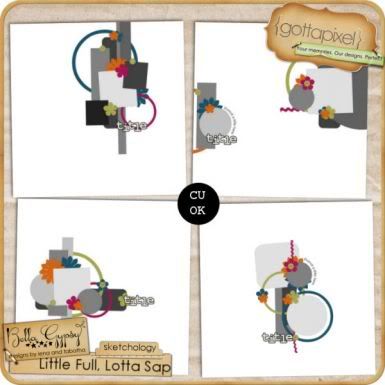 Here is one that is appropriate for my day today. Winter has officially arrived! We saw snow today!
Sketchology: Cold Snap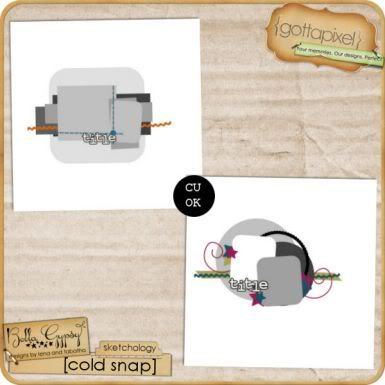 And I just wanted to throw in this last one because it caught my eye and I really like it! LOL!
Sketchology: Wink Wink Nudge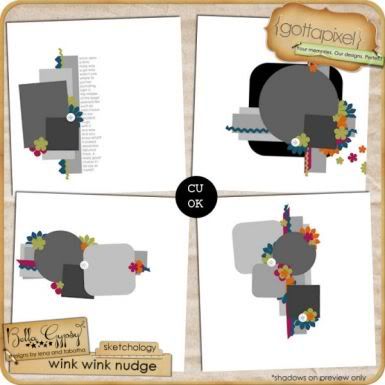 Don't forget that everything in the Bella Gypsy store is on sale for $2 right now! So go grab these amazing template sets while you can. Everything will be retired and gone forever very, very soon!
Have a great week!

Kiana