Hi Everyone!  Kiana here! I have been enjoying the cooler temperatures that have arrived in my neck of the woods. It is really beginning to feel like fall now! So excited to show you  the goodies that are new this week!
 Bella Gyspy's contribution to the Gotta Pixel GGI Event is a kit is called "Glass Half Full".  The colors are just wonderful! All the pretties in this kit will have you thinking positive thoughts!  During the GGI Event you can purchase each part of this kit for $1 each! What a deal! See things are looking up already! 
*all images are linked*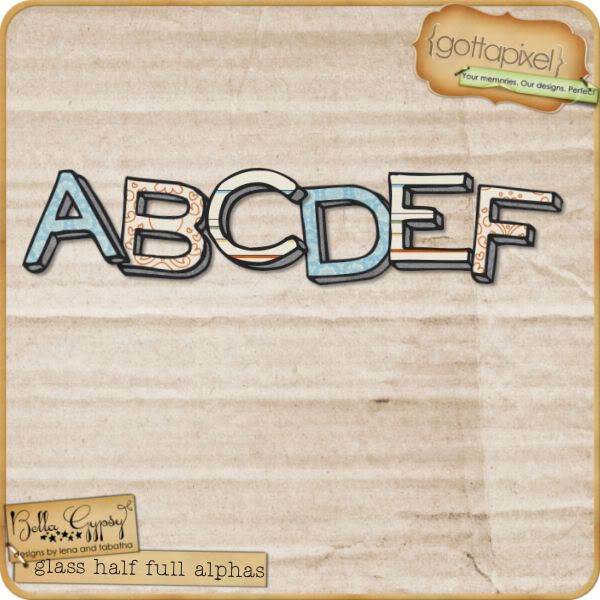 Here is what all three pieces look like together
I just feel happy when I see this kit! I love it! 
While you are over at GP grabbing this positively adorable kit make sure to pick up the coordinating template pack.
Sketchology: Glass Half Full
I tend to be an optimist about things.  Always trying to find the bright side of things so to speak. So I will leave you with wishes for a great weekend and this quote:
"Each Day Comes, Bearing Its Own Gift, Untie The Ribbons"

 Author Unknown
Kiana