Happy Monday Scrappers! It's Kim here on this gorgeous, sunny, breezy, cool Monday! We finally got to open our windows and are getting a break from the 90 degree weather! The birds are chirping and all is quiet in my house! Mommy got to sleep in this morning, which is why this is coming a bit late! My parents took our boys for the week! That means lots of scrapping and sleeping in for me! Of course I already miss the boys though.

It's new release day at Elemental Scraps and Manic Monday over at ScrapMatters today too! There are lots of goodies that were released today at ES so head on over and take a peek through the store!

First up I will bring you the Manic Monday deal over at ScrapMatters! H2ology is an oldie but will surely come in handy as you wrap up scrapping all those summer trips to the pool or beach!
It's available at ScrapMatters today for only $2!
At the Drop Off was a previous exclusive at SM last month but is now being released at the ES and GP this week!
All these goodies are available as a bundle or you can pick up the individual pieces.
The 3 R's Collection is available at ES too! Bella Gypsy and Connie Prince teamed up to bring you this awesome bundle! Pick it all up for extra savings! Don't need all these goodies? You can also pick up the individual pieces for this too!
Boy Meets World made it's debut last week at GP! It's the perfect mini kit! But don't let mini kit fool you because this has tons of goodies in it!
The first ever Designer's Color Palette from Bella Gypsy is available today!
Simply Scraps teamed up with the duo to bring you Feisty Girl! It's sweet and sassy…and is versatile enough to be used for boys too!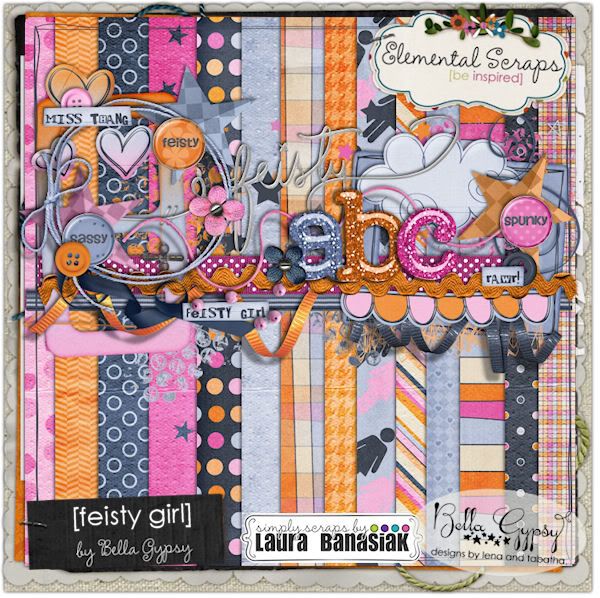 These elephants couldn't get any cuter! This kit is full of fun and love and oh, so girly!
Coordinating Sketchology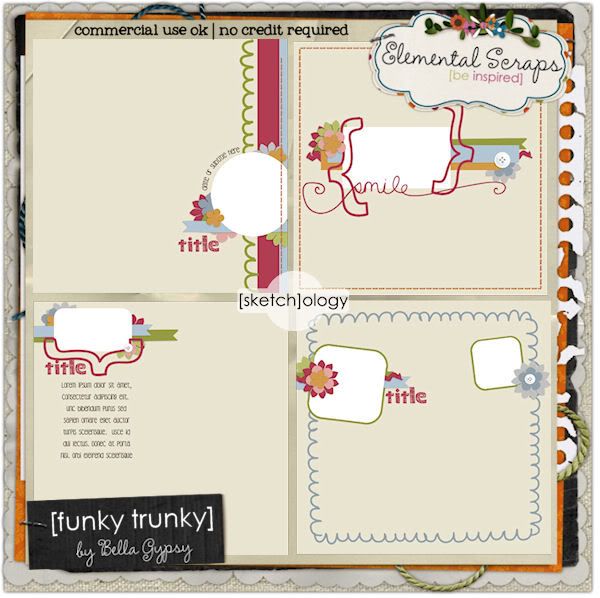 Sunshine Sorbet was previously part of DigiScrapAddicts June Issue of The Fix. This mini will surely put a smile of your face!
There are tons more goodies from Bella Gypsy that hit the new release category at Elemental Scraps today so head on over and take a look for yourself!
Don't forget about the GGI event going on at Gotta Pixel too! After you shopped at ScrapMatters and Elemental Scraps, head on over to GP and check out Bella Gypsy's gorgeous
GGI goodies
!

and finally….here's a freebie for you that coordinates with Sunshine Sorbet! Just click on the preview for your download link!