Happy Monday Scrappers! It's Kim here bringing you the happenings of what is hitting the store today at Elemental Scraps! So…grab a cup of coffee and sit back and relax because there is lots to share!

I know as a parent, I have TONS of bathtime pictures! I am always snapping pictures of the boys doing silling things in the tub! It's just one of those things parents do! First up is a solo kit…check out Good Clean Fun! I love the splash of red in addition to the traditional colors of bathtime kits…it really makes things pop and the elements are just adorable and fun!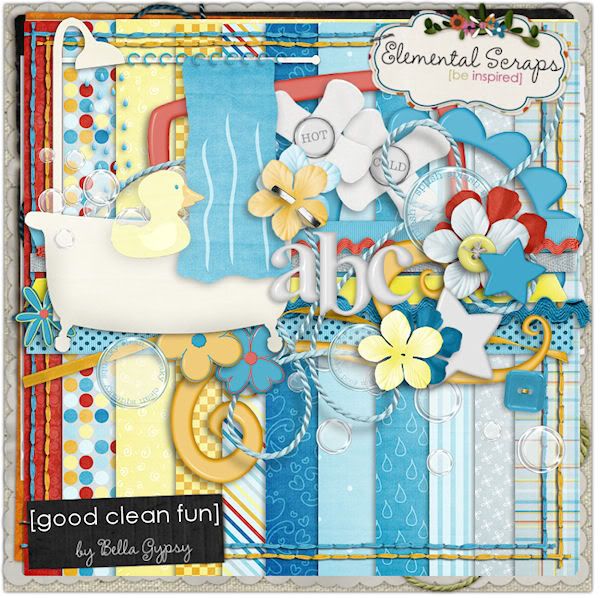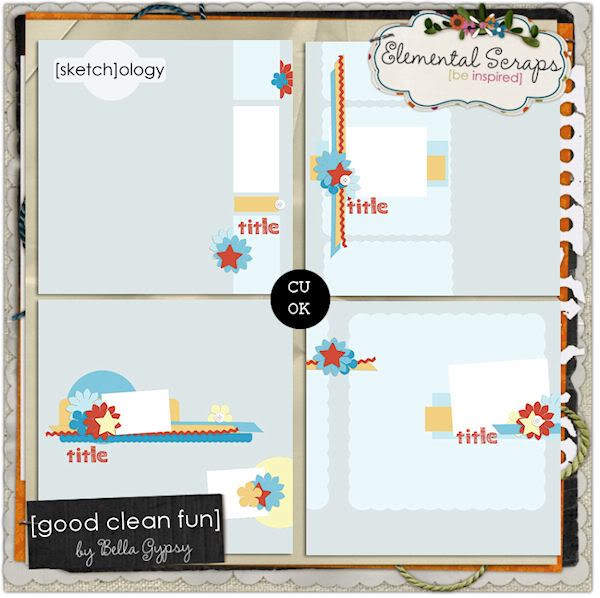 Have you been taking trips to the park? Or do you feel like you have a park in your own backyard like I do? Next, up is a collab with Angie Kovacs called Slide Swing Repeat. It's perfect for scrapping pictures of all those park playdates!

When we have everything set up in our backyard, we have a backyard beach…complete with sand and water! All we are missing is the sound of crashing waves and the beautiful palm trees! The boys have a big pool, a sandbox and a few different sprinklers. I can't forget to mention the pool usually has a sandy bottom…just like the ocean and that my husband has to clean in out all the time!
Ok, enough rambling…check out Backyard Beach by Bella Gypsy and Connie Prince!
Here's some coordinating templates!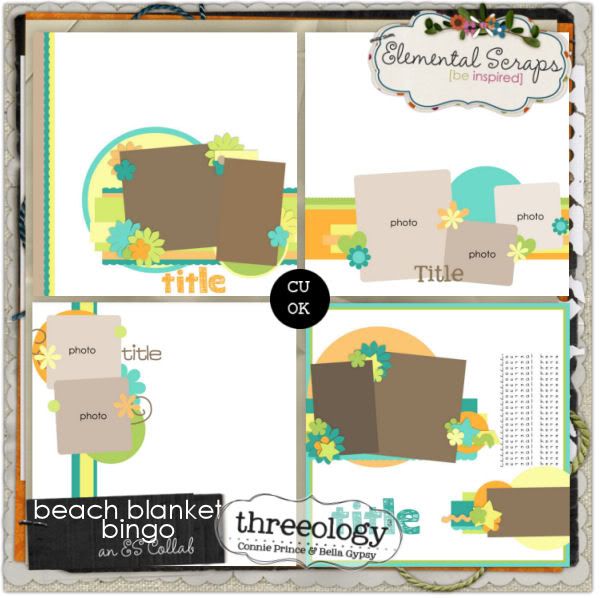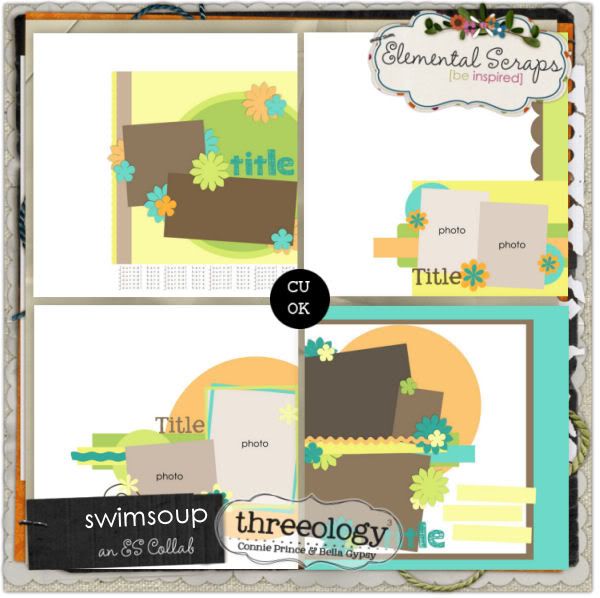 Finally, I have a little freebie for you that coordinates with Good Clean Fun. Click on the word art for your link!