Happy Monday Scrappers! It's Kim here bringing you some more goodies that hit the stores this week! There are lots of awesome new products that you will for sure want to check out. It's $1 Monday at Elemental Scraps so be sure to check out all the goodies you can pick up for $1!!

Our weekend was pretty exciting! We did a first with the boys that I didn't think my husband would ever do! We slept in a tent! That's right…this pregnant mommy slept in a tent, on the ground, on my wedding anniversary! I have to admit it was nothing like how we spent our honeymoon…on a tropical beach at a luxury resort but it was fun! It was only in our backyard but it made the boys super excited and they loved it! We all agreed that when we do it again we WILL have a bigger tent that DH can actually fit in though! We roasted marshmallows and made s'mores and my 4 year old is already telling me what we HAVE to do the next time! The things we do to make our kiddos happy AND scrap with an adorable kit!

Yep, do you really think I would sleep in a tent….pregnant…without a reason! There had to be a good reason so let me show you Kumbaya…the reason for my madness this weekend! You can pick up each pack for $1 each! This is an awesome deal!

If you purchase all four packs this is what you will get! SWEET!
Here are some awesome CT layouts!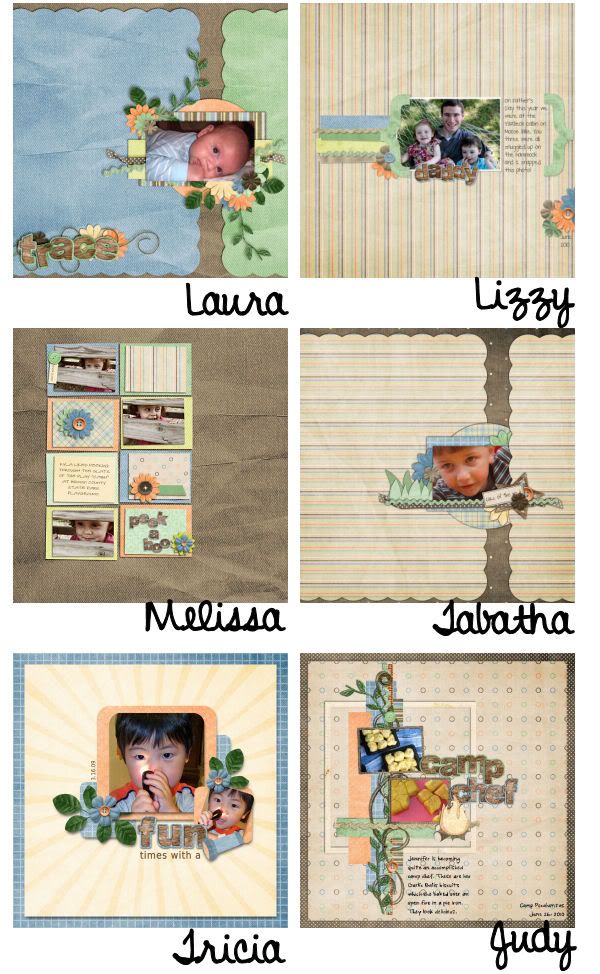 Even though I had fun, spending my anniversary in our backyard, sleeping in a tent wasn't exactly what I had in mind. I would have much rather spent in on a tropical beach somewhere so I could have used Tiki Tiki Shake to scrap gorgeous sunsets over the ocean! This kit is bright and so fun and the elements are absolutely adorable!
CT Inspiration

Also available in the $1 category at Elemental Scraps is a brand new Alpha Pack! It's very versatile and I am sure you will be grabbing for this alpha again and again!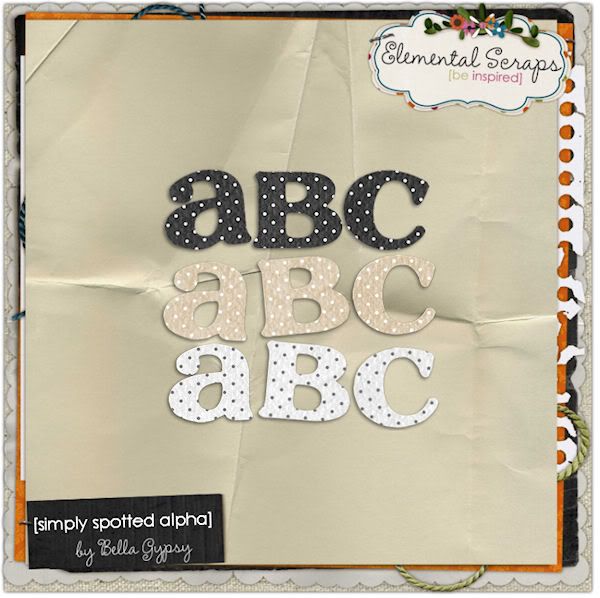 Lena and Tabatha are both celebrating birthdays this month so they are offering Girls Just Wanna Have Fun as part of Scrap Matters weekly Manic Monday promotion! You can pick up this kit for only $2.50 but for today only!


Now for your freebie! I made a frame cluster that coordinates with Tiki Tiki Shake! Just click on the preview for your download link!

Have a GREAT week! See you next Monday!