Good Morning Bella Gypsy fans! Kiana back to bring you the awesome kit created by Bella Gypsy for the Gotta Grab It event at Gotta Pixel! I love the rich colors of this color palette! The kit that Bella Gypsy created for GGI is called "Joy Happens". What a great name for this cheerful kit!
Here is what all three pieces of this kit look like all together!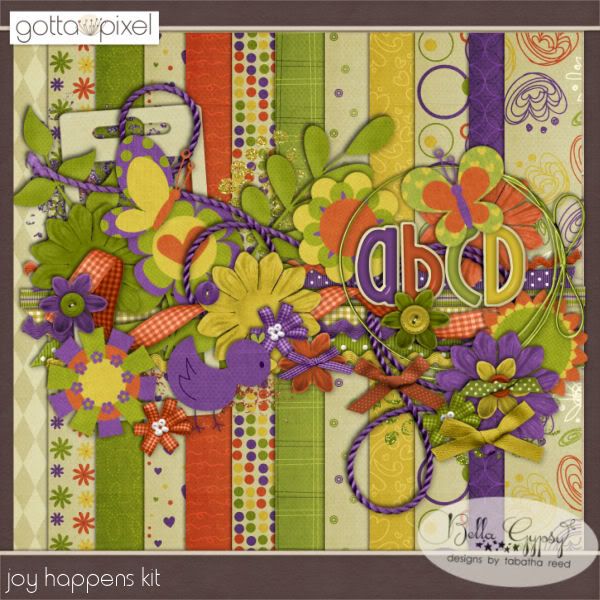 You can purchase each part of this kit (elements, papers, and alpha) for $1 each during the GGI event!
Elements
Papers
*image is linked*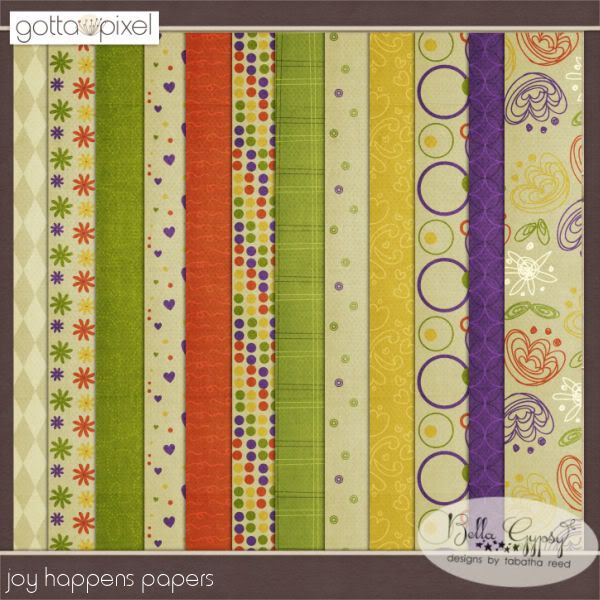 Alphas
*image is linked*
I just love Gotta Grab It weekends! What a great way to kick off the weekend!  Things are looking good here….an awesome kit, the sun is shining!  I hope you have a great weekend also!