Happy Monday Scrappers! It's the first day of summer and that means grilling season is officially here, but if you are anything like our family we grill ALL year long! My husband shovels a path to the grill and will be out there in a blizzard if that means we get the charcoal taste on our yummy steaks or burgers! He is definitely the GRILL SERGEANT in our family!
Do you have die-hard griller in the family too? Bella Gypsy has the perfect kit just for you this week! Grill Sergeant is packed full of all those grilling must haves and the colors are perfect for all those summer picnic pictures! Take a look for yourself!
(All Product Previews are Linked to Store)
and here's some coordinating sketchology to get your creative juices flowing!

Here's some CT Inspiration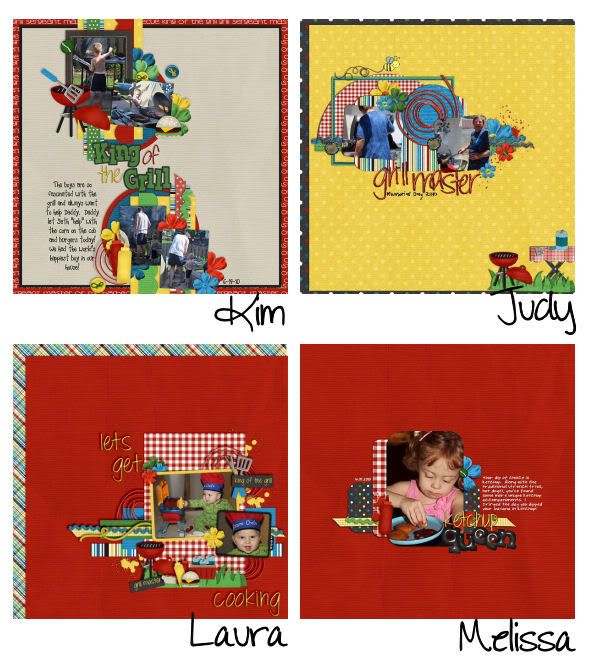 Since summer is officially here now, the flowers are in bloom and there is a fresh fragrance in the air! Do you have a favorite flower? Mine of course is daisies…I even named my cat Daisy! Bella Gypsy and Connie Prince teamed up again so let me introduce their latest Threeology creation, Upsy Daisy! It is gorgeous and has the right mix of colors and elements that are perfect for both girly or boyish layouts!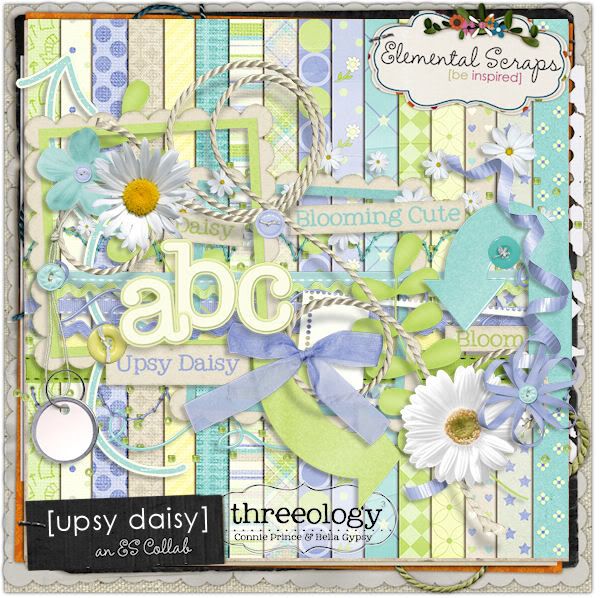 and here are two sets of templates from the terrific, Threeology team!!
We had loads of fun playing with this kit! See what the CT did!

Chip off the Old Block is making it's way over to Elemental Scraps today. If you didn't have a chance to pick it up during the GGI event at Gotta Pixel last week, you can pick it up at Elemental Scraps now!
Some CT Inspiration

There is also coordinating Sketchology: Chip off the Old Block that is hitting the Elemental Scraps store today too!
Now for your freebie! I created some word art that coordinates with Grill Sergeant! Just click on the preview for your download link!
Have a great week! Make sure you check back for some more freebies this week! Have a great week and see you next week!
Happy Scrapping!
Kim