Happy Friday,
Hello there!  Your favorite day of the week has arrived once again…new release day for Bella Gypsy over at Scrap Orchard.
Easter is right around the corner and there is a fabulous and cute new kit collection coming your way!  Here's a look at Basket Case.
Here's a closer look at each pack in the collection.
I decided to make a frame cluster for you this week!  You can find the download link below.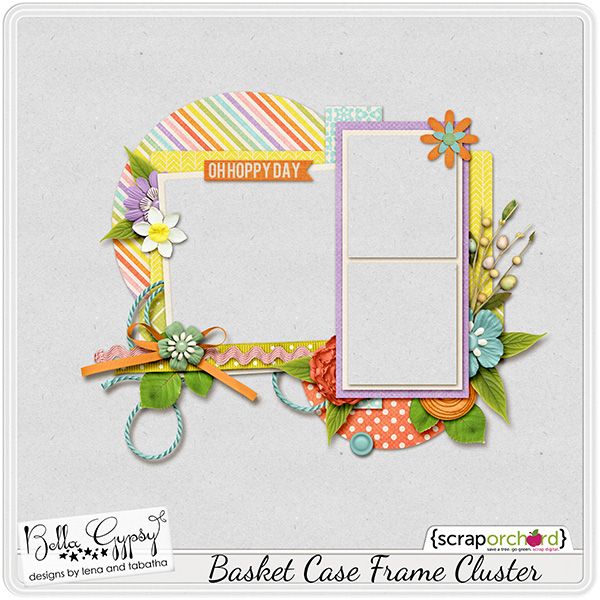 See you next week!
Happy Scrapping!
Kim