Hello Scrappers!  Kim here bringing you the news for this weekend.  I am going to make this short and sweet this week as I have A LOT going on!  My baby boy turned one and we are having his big birthday bash this weekend!
Do you love nature?  Love going for walks through the forest during the fall?  There are so many animals and flowers in the forest waiting to be found!  Check out Forest Friends!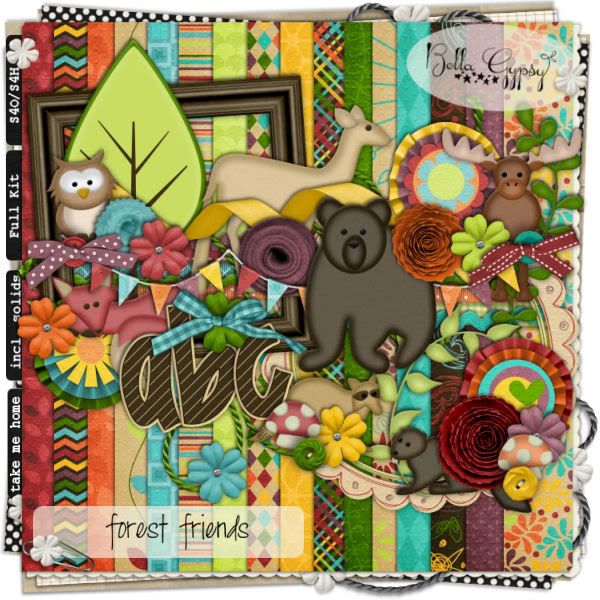 Here is some coordinating dotty cardstock…

and some matching alphas…
Stay tuned for the winner of yesterday's sneek peek post!  I will be back later today to announce the winner.  I will also be back tomorrow with an amazing new collection because it's Gotta Grab It at Gotta Pixel!
Remember to go check out Forest Friends at Gotta Pixel or ACOT!
Have a great weekend!
Happy Scrapping!
Kim