YAY!  The day that we wait an entire year for is finally here…Digital Scrapbooking Day!  Bella Gypsy has some amazing new releases and I have a freebie for you if you keep reading.
I hope you all had a safe and wonderful Halloween.  We have more candy than we will ever eat or that we need!  The boys had so much fun this year and the adults had a hard time keeping up with them!  Our youngest will be two next week and even he was running along with the bigger boys.  It was definitely the best Halloween so far!
Ok, back to DSD day.  Prizes.  Fun.  Amazing Releases…make sure you check out the DSD Forum over at Scrap Orchard.
Bella Gypsy has a few releases this weekend and I can't wait to show them to you!  First up is Friends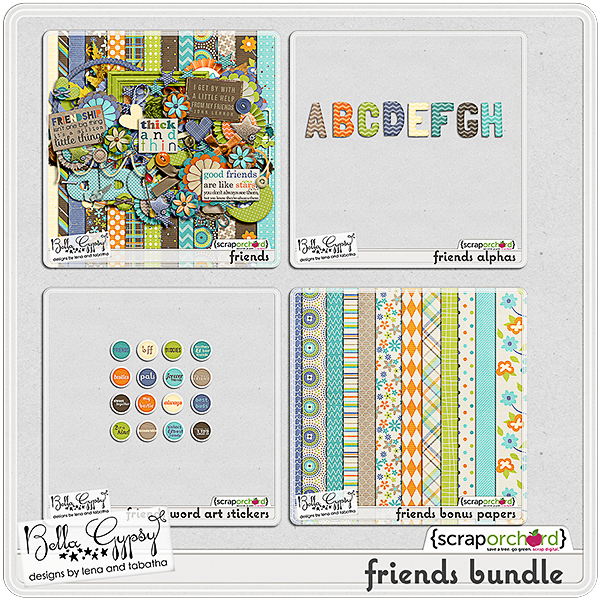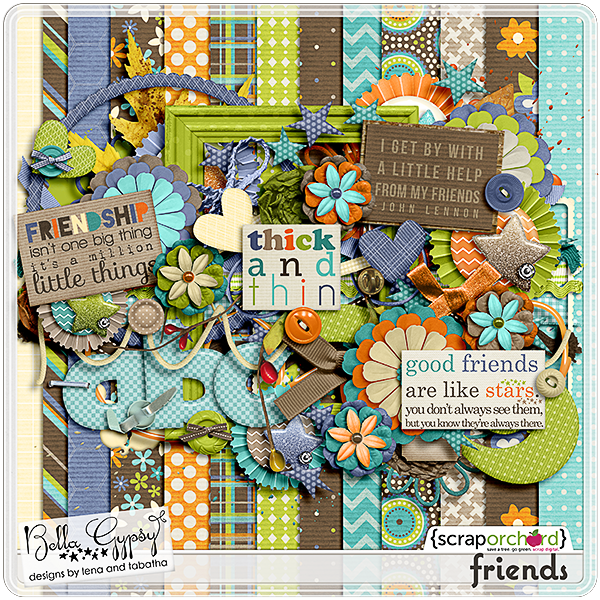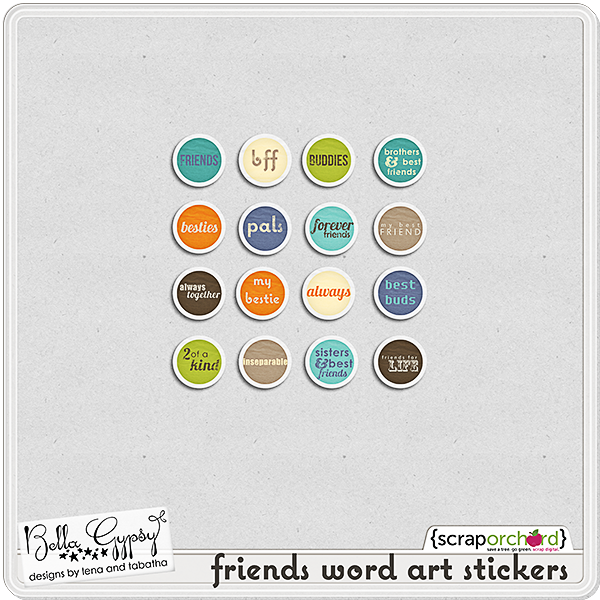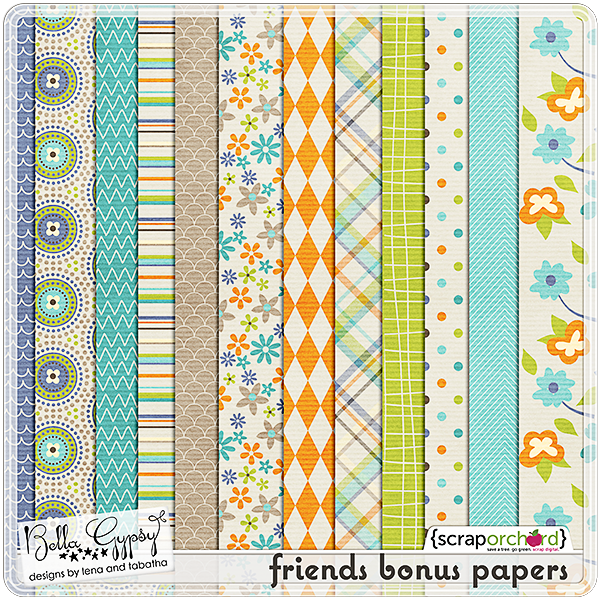 Next up is Family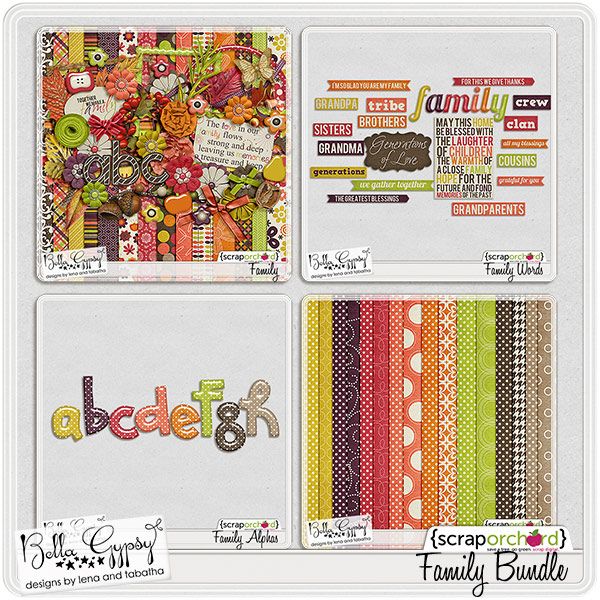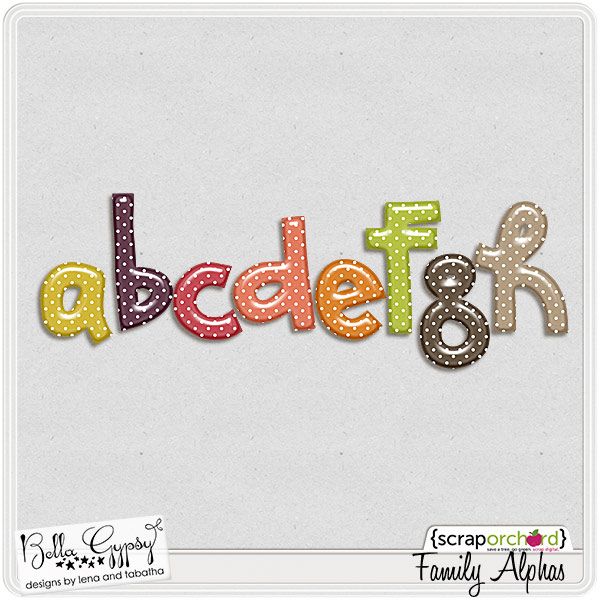 and Here's the ENTIRE collection!

Now for your freebie! I made this 3 photo frame cluster for you, using Friends. Enjoy!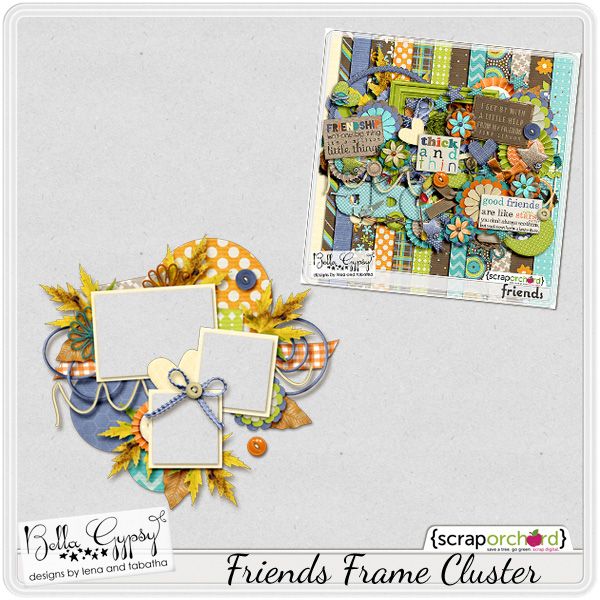 I hope you all have a fantastic weekend!
Happy Scrapping!
Kim