Good day Bella Gyspy Fans! We are about to welcome in a new season.  Here in the midwest the leaves are falling. We were enjoying some cooler temperatures the last two weeks, but summer just had to make one last appearance before it said goodbye. Yesterday's temps. were in the upper 80's and today it is supposed to be in the 90's!! Wow! 
I don't know about you but I am ready for Fall! If you are like me then you are going to love the Gotta Pixel deals I have for you today! 
*images are linked*
 I love both of these kits! 
The ladies have another treat for you! In the $1 pixel bin we have one kit.
Colorology: Falling For Fall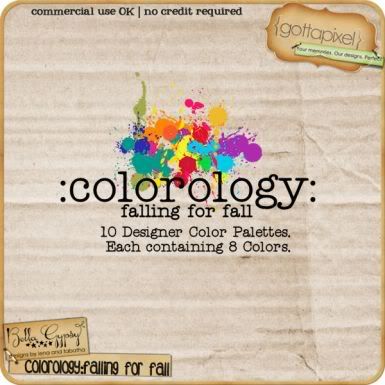 Grab these great deals while you can! Have a great week everyone!
Happy Fall!
Kiana