Hi everyone! Kiana here! I hope you all are having a great week! I have a new kit to show you at that is brand new at Gotta Pixel this week. There is also an oldie but goodie sneakin' its way into the $1 Pixel bin this week! 
If you have boys at your house like I do then you probably know that the only time you ever see a boy clean is when they are in the tub!! My kids have always loved bathtime. They love bubbles in their baths. I love listening to them play in the tub! They sound so happy! Bella Gypsy has the perfect kit for you to scrap all those bathtime memories! Grab each piece for $1 today!!
Good Clean Fun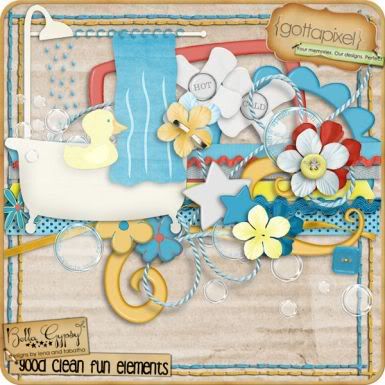 Isn't this kit just adorable! Don't forget to scroll down to Monday's post to see all the amazing layouts our creative team made for you to feast your eyes on! You can grab the Sketchology:Good Clean Fun template pack this week for 25% off!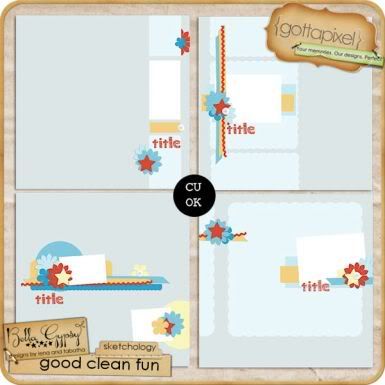 There is one more item in the $1 Pixel bin at GP this week. Bella Gypsy put the kit "Honey Bee Mine" in there for you to grab this week also! I love the bright colors of this kit! It is so fun and cheerful. A perfect kit for this time of year!
I have one last little surprise for you! Bella Gypsy has a special coupon for you!!  Our family LOVES to go visit our local zoo's during the summer. We usually get the family membership so we can go whenever the mood strikes us. When we are traveling during the summer we usually try to see if there is a zoo in the area we can visit! We love animals at our house! Sometime my kids act like wild animals!! Why am I telling you about our trips to the zoo instead of telling you what your coupon is for??? Your special treat this week will help you scrap all those awesome zoo pics! 


Use the code: zoofun to get 40% off of "Life's A Zoo!" This coupon is only good at Gotta Pixel for Tuesday. Enjoy!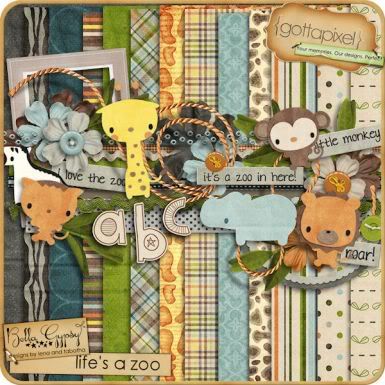 I hope you have a wonderful week!!


Kiana