Good Morning Everyone!  Greetings from Kiana!  I hope everyone enjoyed their weekends.  The weather here was fabulous for a change. Now back to work, and back to reality!  I have some great deals that will keep your work week rockin' til we get to the weekend.  Bella Gypsy has three great products in the Gotta Pixel
$1 Tuesday bin
for you this week.  One is a brand new template kit, another is a great set of templates to help you make a fabulous brag book for those special father's in your life, and last is a cute, adorable kit perfect for this time of year. 
Later in the day check back in at
Gotta Pixel
for two brand new kits from Bella Gypsy.  One is called "Life's A Zoo" and the other is called "Butterfly Catchin'".  Both are just as cute as can be!!  
Here are the previews of the three fabulous kits that are only $1 today!
Sketchology: No Pun Intended (Brand New!!!)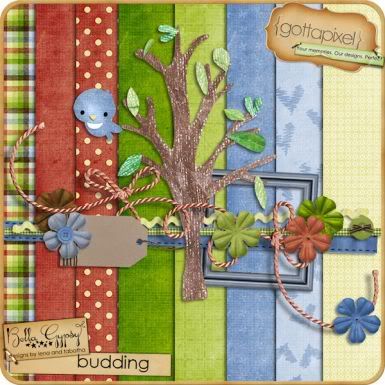 And of course I can't leave you without a special treat, now can I? This is a teaser of things to come. Today's freebie is an adorable frame from the new "Butterfly Catchin'" kit that will be available very soon at Gotta Pixel.
Have a happy Tuesday everyone! See you next week for some more great deals!