Hi! It's Kim here…sorry this is a bit late coming to you. Blogger was having some technical difficulties behind the scenes last night and today and I was unable to post!!

I hope everyone had a great weekend. We sure did. We packed up and headed to my hometown for the weekend. It was great seeing family and friends and celebrating my oldest DS's high school graduation. Unfortunately all the fun couldn't last and as we were heading home a huge tornado ripped through my hometown, causing lots of damage just a block north of my parent's house. Thank goodness no one in town was seriously injured but it is going to take some time to clean up the uprooted trees and to rebuild homes or garages that were destroyed.

It's Color Play Time at Elemental Scraps! You are going to love this color swatch and summertime collection from Bella Gypsy. This collection is gorgeous!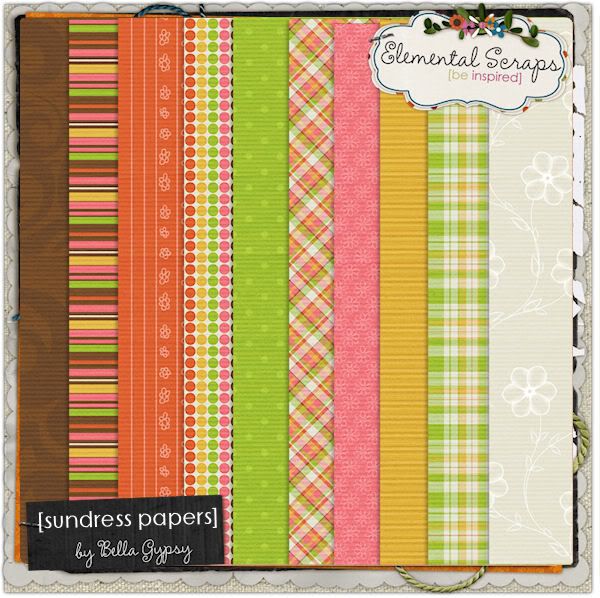 Some CT inspiration

I am sure all of you have pictures of those little (or major) boo-boos. I know with 3 boys in the house I have my fair share of boo-boo pictures…some major and some just tiny little scrapes that after a kiss they are all better. If you are like me, we scrap it all…the good, the bad the ugly! Kiss My Boo-Boo is perfect for all those not so fun times.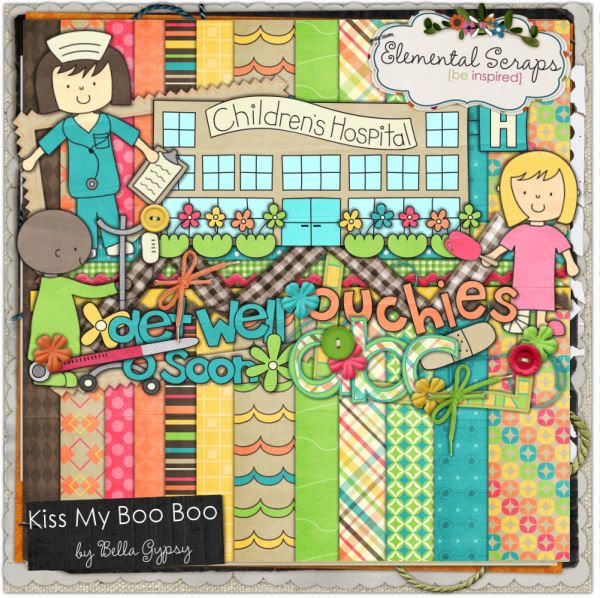 and here's some Sketchology to help jumpstart your layouts!
A little CT inspiration
The mighty trio is at it again with another amazing Templatepalooza!!! You will definitely want to check this out!
The Bella Gypsy girls also have some other template sets that are hitting the store this week too!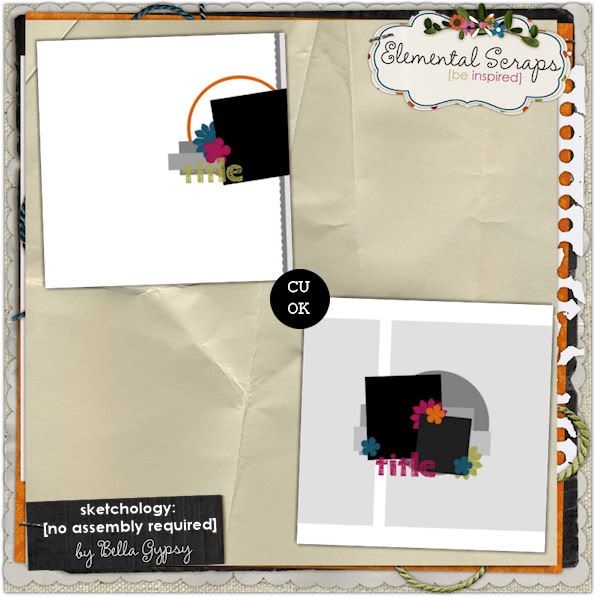 and a super cute and very versatile alpha!!!
and lastly…here's a freebie just for you! I made some word art to coordinate with Kiss My Boo-Boo!! I hope you like it…just click on the image for your link.
Until next week…Happy Scrapping!
Kim