Hello there,
Well, you all know from previous posts, that I am a mommy of FOUR boys!  That's right….it's a rough, tumble, mud pie kind of environment in my house.  No Barbies, no makeup….just lots of BOYS!
Bella Gypsy has the PERFECT kit for all you mamas of boys this week (but it could totally work for girls too).  Check out the Mama's Boy collection!  It's on sale right now at Scrap Orchard!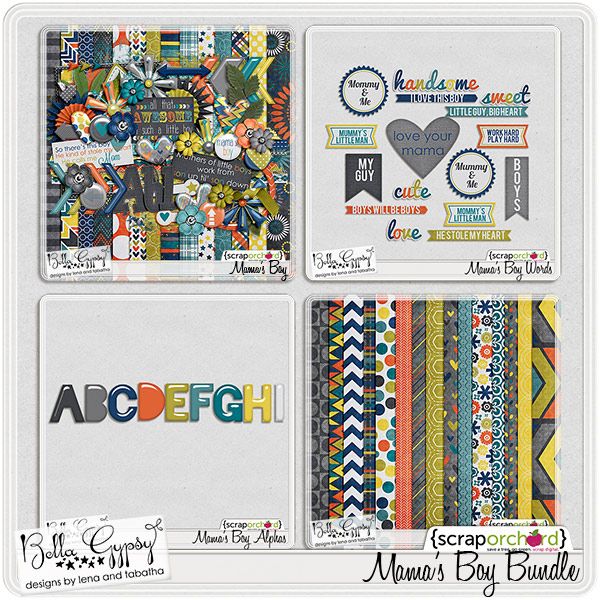 and here's each individual pack…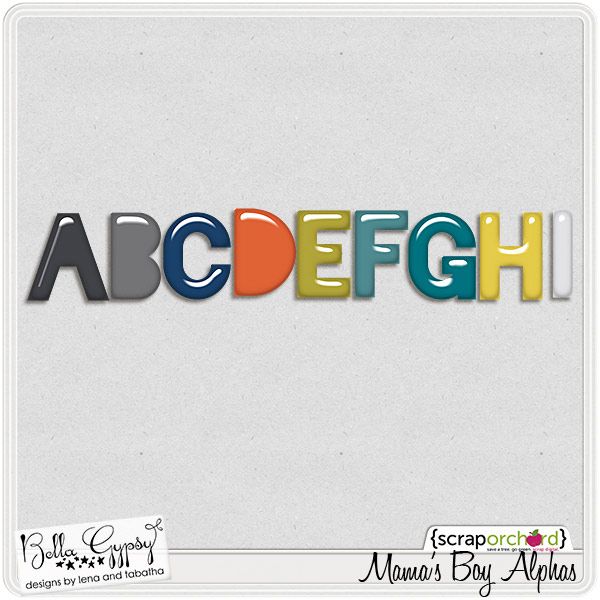 I made a frame cluster for you this week.  You will find the download link below.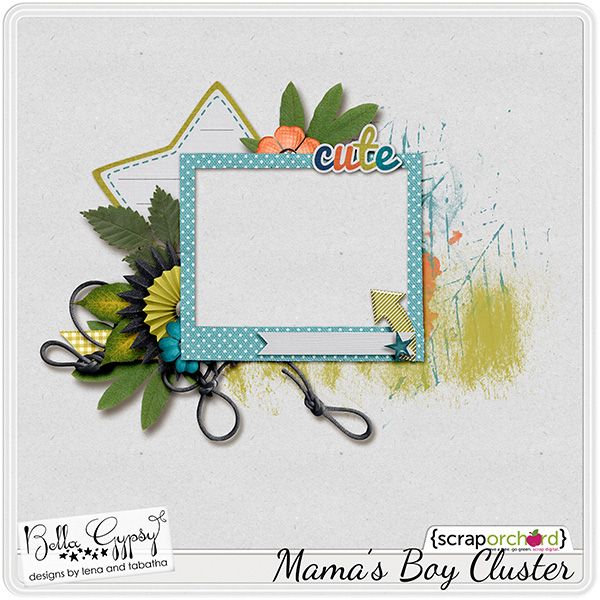 I hope you all have a fantastic week!  See you next week!!
Happy Scrapping!
Kim