Hello on this very chilly Friday morning!  We got spoiled last week and had awesome weather…no coats even.  But for the past two days we have had to bundle up and wear coats again.  Of course my boys are asking when it's going to snow and if I had my way, it wouldn't!  I am a beach going, flip flopping wearing momma….stuck in the mid-west!  As much as I dislike winter, it's on its way and we have get out the winter coats and soon enough the boots.  If you haven't had a chance to head on over to Scrap Orchard and see the new releases, let me show you what Bella Gypsy added to the store this week.  It is ADORABLE!
Here is All Bundled Up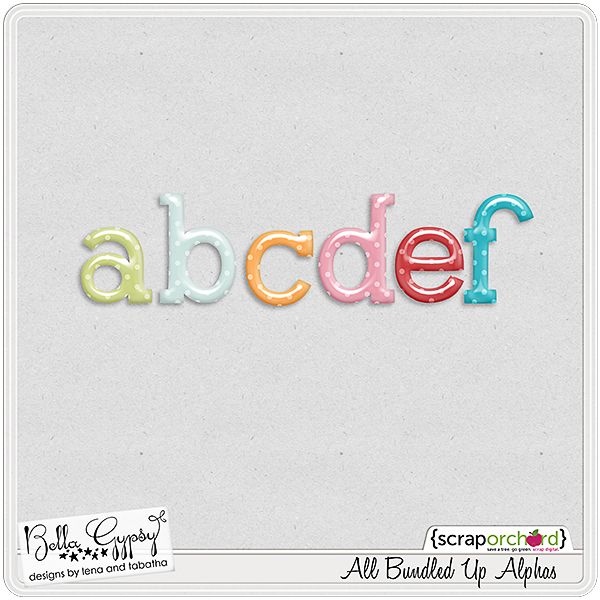 Here is some word art I made using All Bundle Up.  You can click on the preview or the  link below.  Enjoy!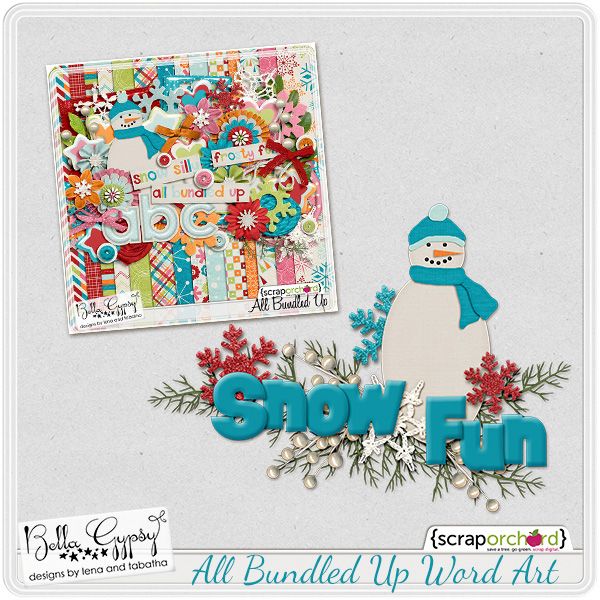 :::DOWNLOAD HERE:::
I hope you have a great week!
Happy Scrapping!
Kim