Today (November 8) is a special day…it's a day that I will never be able to forget…a day that gives me a reason to smile!  Two years ago we welcomed our 4th son into the world!  He is a spunky, energetic, fiery little redhead with a HUGE heart!  I am so grateful for him and the love he brings to this family.  He is such a mommy's boy and that puts even a bigger smile on my face!  I have definitely been blessed and have a reason to smile!
Bella Gypsy's new bundle this week is Reason to Smile.  It is absolutely gorgeous!  I am sure each and every one of you have a reason to smile…here's the bundle!

Let's take a closer look at each package.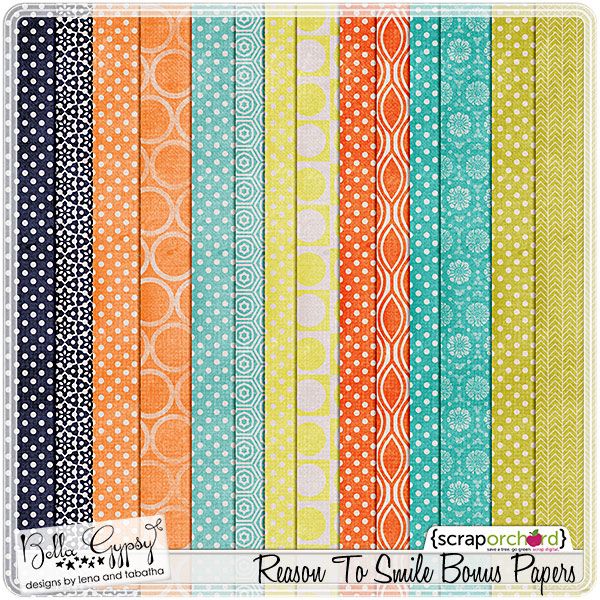 I made a frame cluster for you using this new bundle.  You can click on the preview or below it for your link!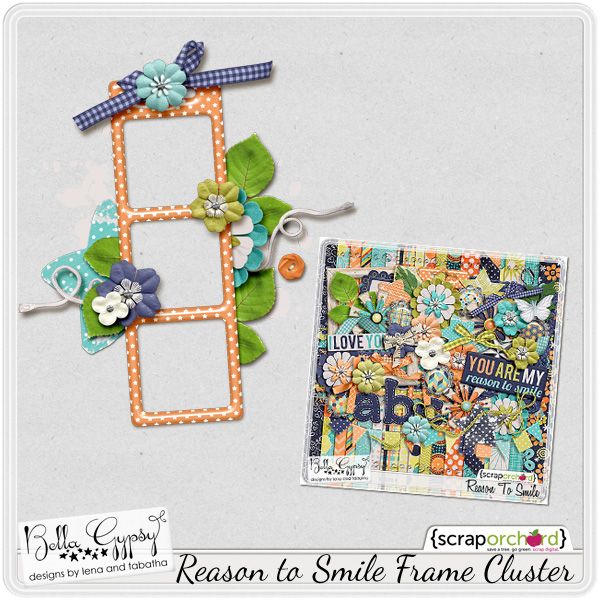 :::DOWNLOAD HERE:::
Wait until you see next week's releases!  They are fabulous!!!  I will see you next week with the full reveal!
Until then…Happy Scrapping!
Kim