Hello there scrappers!  It's Kim here again on this fabulous Friday to bring you the latest Bella Gypsy news and a little freebie!
I don't know about where you live, but we are getting hit by a snow storm right now.  It started out as just an inch or two of snow and has turned into 6-8 inches, possibly more.  The boys and I have so much fun playing out in the snow today….we built snowmen, shoveled, had snowball fights and just enjoyed playing!  Of course, I would much rather see sunny skies and feel the sand between my toes right now though.
If you need a little sunshine in your day then Bella Gypsy's new release this week is just for you.  Create Your Own Sunshine is bright, cheerful and will surely add a bit of sunshine to your life on this cold, snowy day!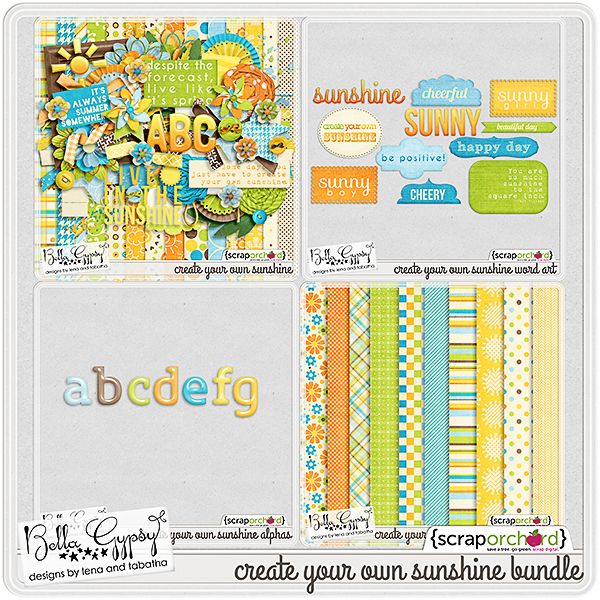 Here's a little something for you this week…a 12 inch border cluster.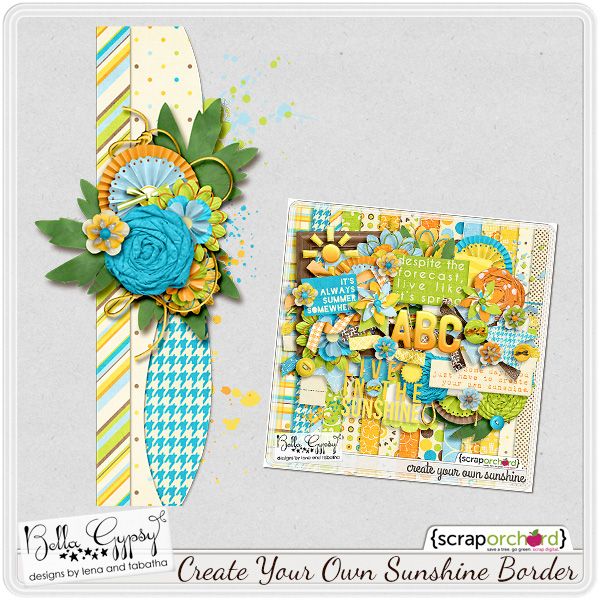 :::DOWNLOAD HERE:::
See you next week! Until then….
Happy Scrapping!
Kim