You read that right. Bella Gypsy has a guest spot this month and it's at Scrap Matters! WOOT!! There are exclusive kits and templates, a bunch of other releases and a HUGE Christmas in July sale!

The first of their exclusive kits is Two by Two…perfect for scrapping Vacation Bible School pictures or a bunch of other fun activities! It's linked to take you to the Bella Gypsy Scrap Matters store!
Here's some coordinating Sketchology.
CT Inspiration


What better way to beat the summer heat than grab a nice, cold popsicle! My boys are addicted to them right now! Popthickle is another Scrap Matters exclusive kit! It's bold, it's fun and packed full so pick it up today and get scrapping those yummy, summer pictures!
Coordinating Sketchology
CT Inspiration

Be sure to check out the store because there are other goodies that hit the store too!
If that isn't enough excitement, I have some more for you! Scrap Matters is having a HUGE Christmas in July sale right now! Bella Gypsy has added some of their favorite Christmas kits to the store and they are all on sale right now! But hurry, because this sale ends on the 15th!

One more thing….the GGI Event is going on right now and Gotta Pixel! You can pick up Seedless Papers, Elements Alphas and Templates for only $1 each! What a deal! Take a look at this adorable kit!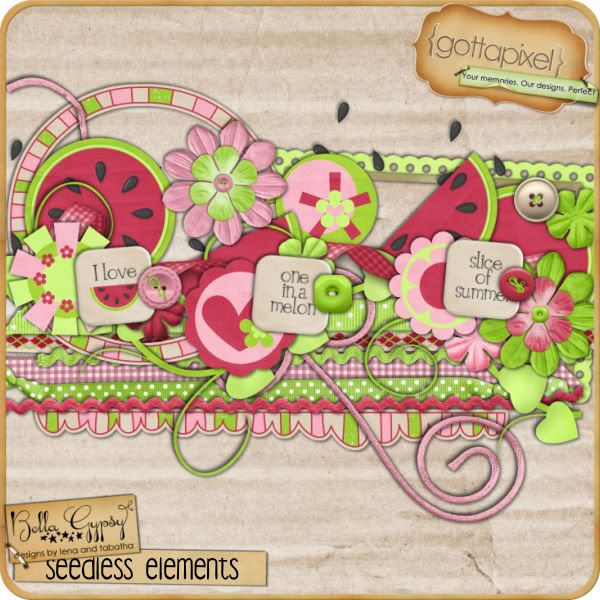 I think that's it for today! I will see you in two days with some more scrumptious, new goodies and freebie! Have a great weekend!