Hello Scrappers,
I don't know about your, but I seriously could take a nap, EVERY SINGLE DAY.  Not a quick little cat nap…a full blown, toddler nap!  Of course, with kiddos running around, that doesn't happen, but one can dream!
Bella Gypsy has a brand new kit out today that is perfect for those pictures of napping children or even napping adults!
Here is the Nap Happy Collection
(images are linked to the BG store at Scrap Orchard)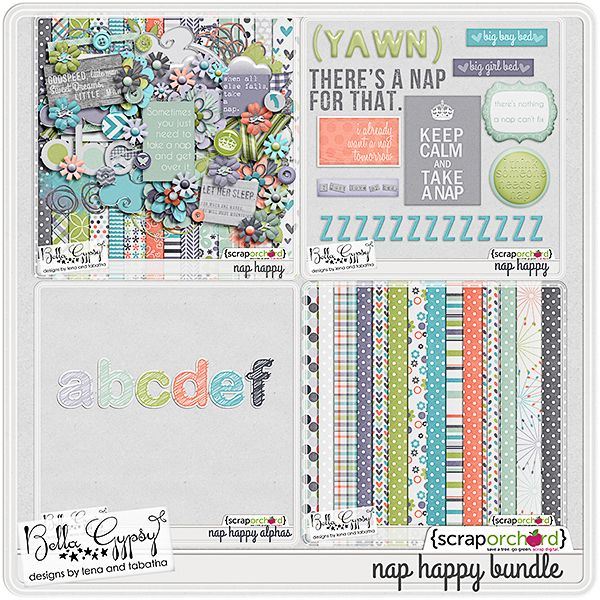 And each piece of the collection individually.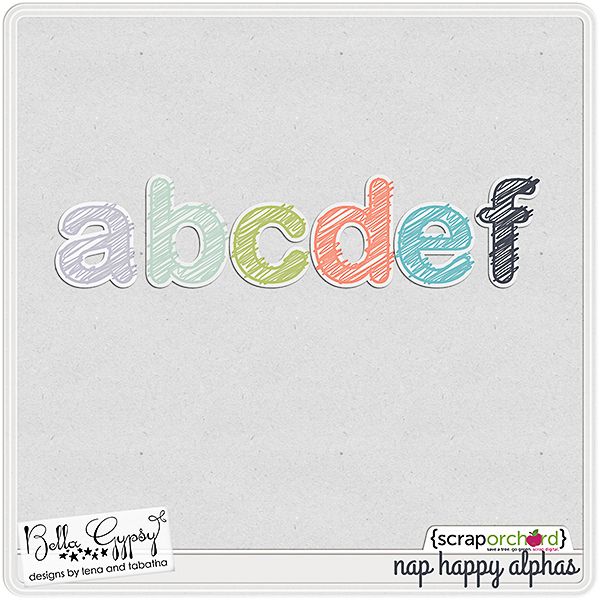 And here are some coordinating journal cards.  You will find the link below.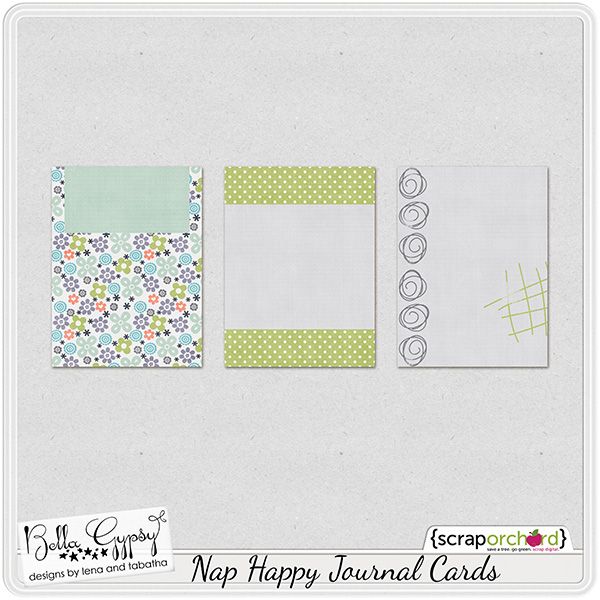 Have a great weekend!  See you next week!
Happy Scrapping!
Kim