WOW!  Did you see all the fun that is about to start?  Bella Gypsy has some amazing things in store for you this month in honor of their 7th anniversary!  There are going to be some amazing giveaways and freebies that rock your socks off!!  I can't wait!  Make sure you check back here or on Facebook each day for your freebies!
For starters…This mini kit is available through the 2nd for only $2, and then it goes back to regular price. Make sure you stop back EACH day for a freebie that coordinates with this kit. At the end of the month you will have a HUGE MEGA KIT!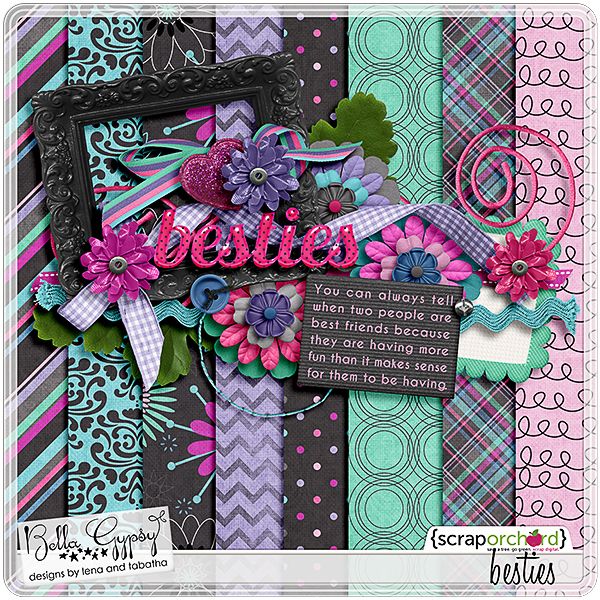 Here's a look at this week's new release. It is so soft and pretty!

Here's a frame cluster using Forever Kind of Love
I hope you have an amazing month helping us celebrate!
See you next week!
Happy Scrapping
Kim