Hello Scrappers! It's Kim here on this bright and sunshiny Monday! I hope you all had a fun weekend with family and friends. Our boys were gone all week and came back Friday night so we spend the weekend playing outside and picking up toys inside! Life is back to normal now and it feels great.
It's new release Monday at Elemental Scraps. Bella Gypsy has some awesome new goodies for you this week. It's Boy AND Girl week and there are some AWESOME bundles available…and you get something free with the purchase! There are girl kits with boyish add-ons and boy kits with girlie add-ons…something for everyone!
Buy the bundle and SAVE…plus you will get the Word Art for free…or you can purchase the kits separately!

CT Inspiration

Get fun and fresh with Brooklyn and her little bother, errr, I mean BROTHER, Boston! Buy the bundle and get the word labels free!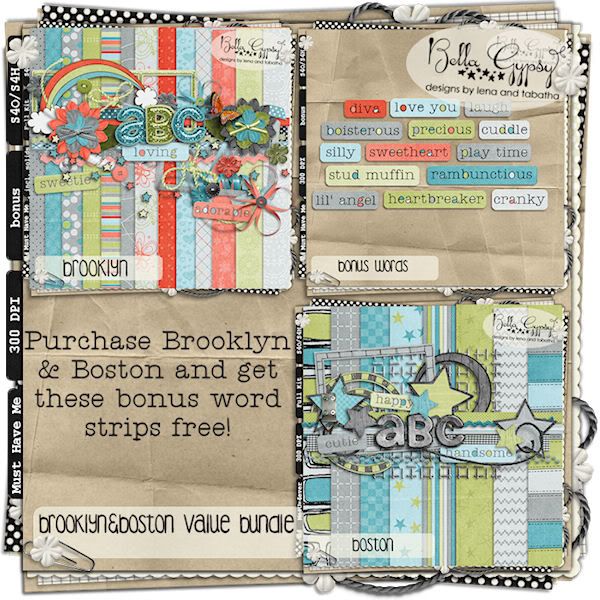 Each kit is sold separately!
CT Inspiration

What are you waiting for? Head on over to the Bella Gypsy store at Elemental Scraps and see these gorgeous new goodies for yourself!
Here's a little something for you that coordinates with Mr and Miss Wiggleworm! Just click on the preview for your download link. Enjoy!
See you on Friday with more scrumptious deals and a freebie!